GARMIN Vívomove 3/3s Hybrid Smartwatch is a smaller-sized hybrid smartwatch with hidden touchscreen display. In addition, giving out the combination of the traditional look of an analog watch with the essential smart features you count on to keep up with your busy life. In fact, from work meetings to workout classes, vívomove 3S ensures that you're still connected, even when your phone is tucked away.
Furthermore, this smartwatch is pack with features that let you tune into your health, 24/7. Estimate Pulse Ox² at the wrist, keep tabs on your body's energy levels with Body Battery energy monitoring, even track your menstrual cycle from month to month. Not only GARMIN Vívomove 3/3s Hybrid Smartwatch tracks stress, sleep, heart rate³, but also hydration and more. You may not aware what is the exact function o 'stress tracking' we are talking here. Stress tracking can tell if you're having a calm, balance or stressful day. Relax reminders will even prompt you to do a short breathing activity.
Moreover, you can connect to your compatible smartphone's GPS so you can get accurate tracking during outdoor walks as well as runs. Want to try something different? The smartwatch also offers activity profiles for yoga, strength, cardio, pool swimming and more.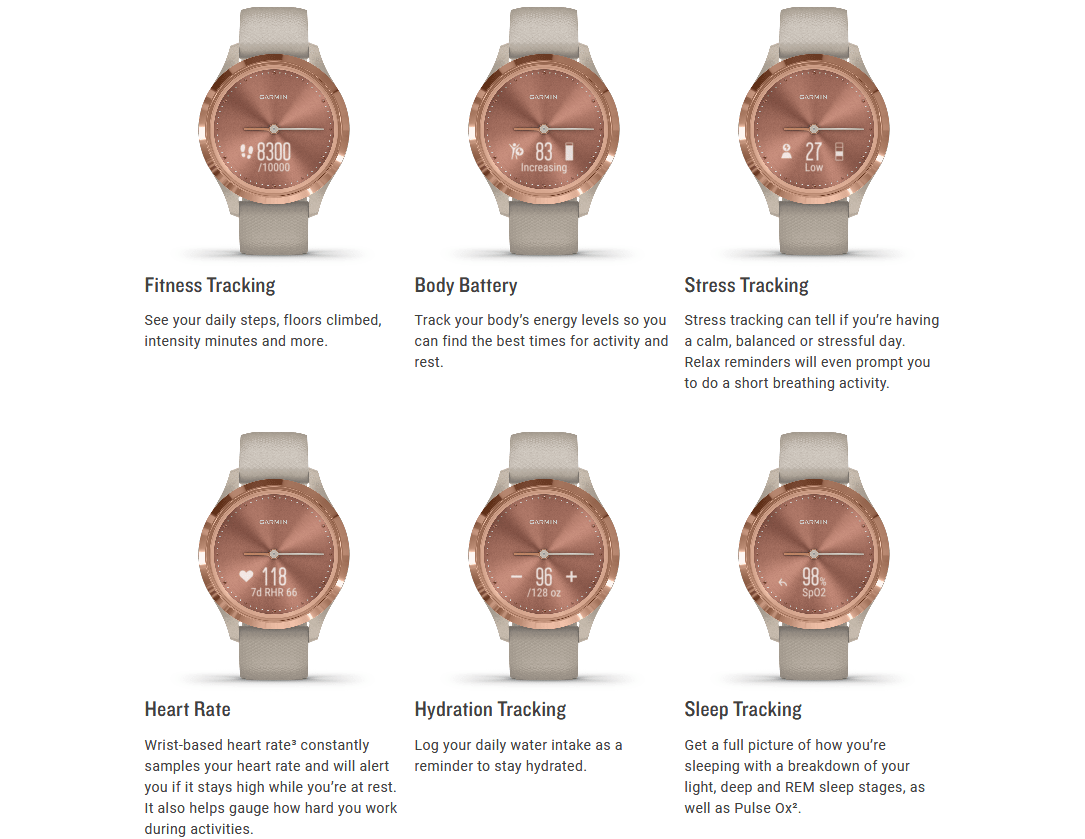 Features :
Stylish, traditional watch design with real watch hands
Touchscreen display is only visible when you needed it
Stay connected with smart notifications delivered right to your wrist
Tune in to your fitness and well-being with all-day health monitoring features
Connected GPS for tracking outdoor walk or run activities includes additional built-in activity profiles
Battery life: up to five days in smart mode and an additional week in watch mode (hands tell time only)