How to use my PTT Reward Points?
Step 1 : Proceed to your checkout page by clicking VIEW CART button on top right of your screen.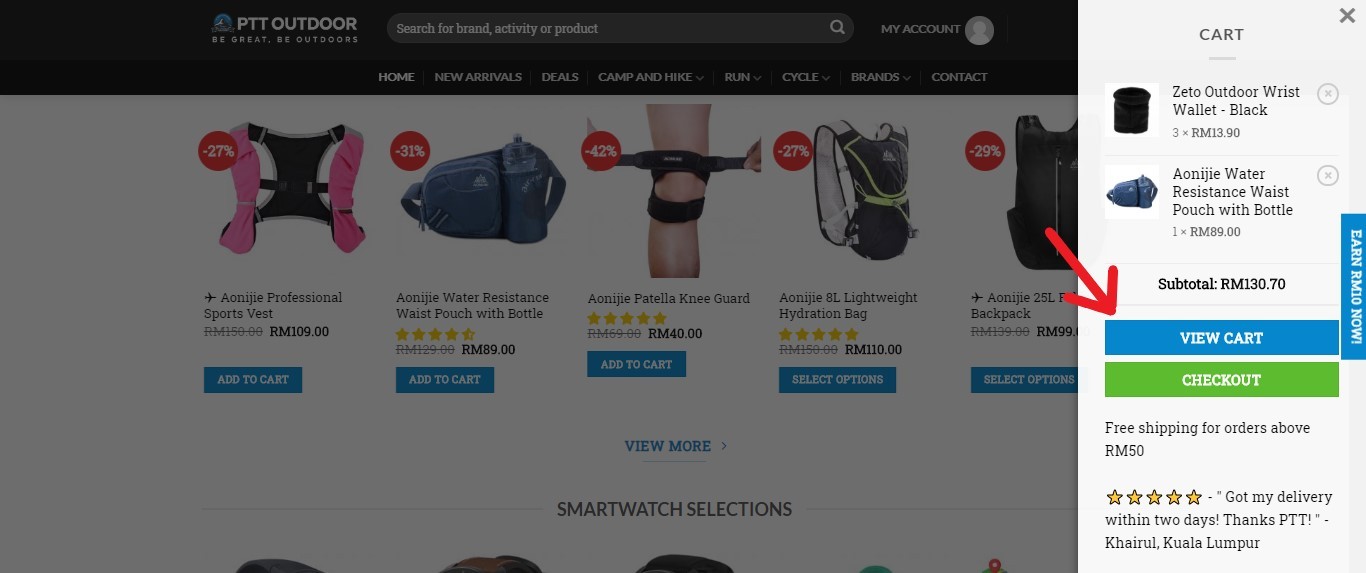 Step 2 : Enter the amount of points you wish to redeem and click REDEEM POINTS. That's all!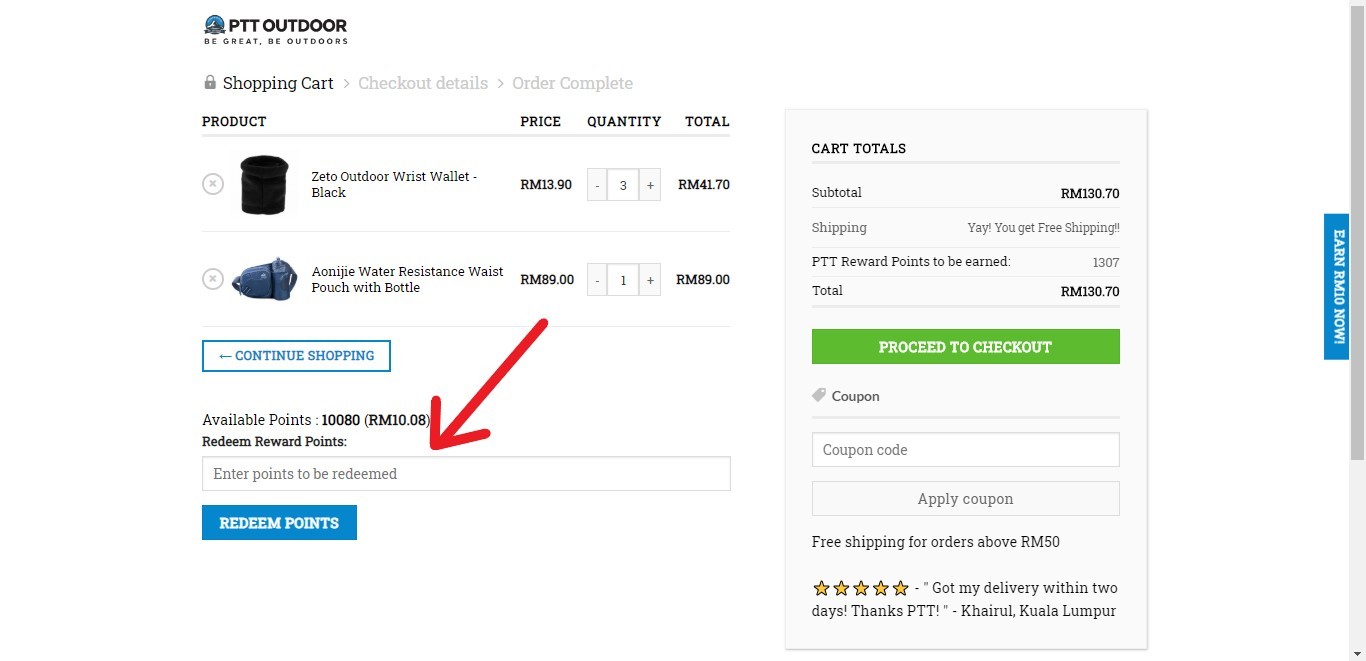 How to check My PTT Reward Points?
Step 1: Proceed to your account by hovering over MY ACCOUNT and clicking on PTT REWARD POINTS.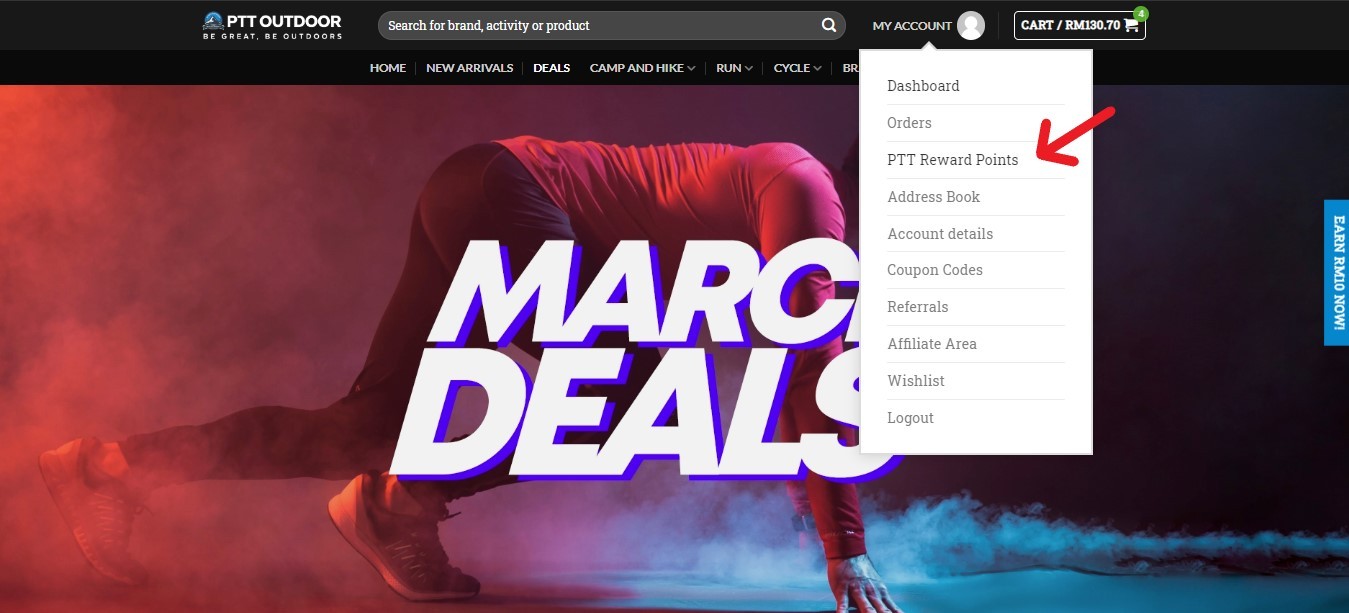 Step 2: View available information. Points can be earned by purchasing items via our website. Points also can be earned by login to our website daily.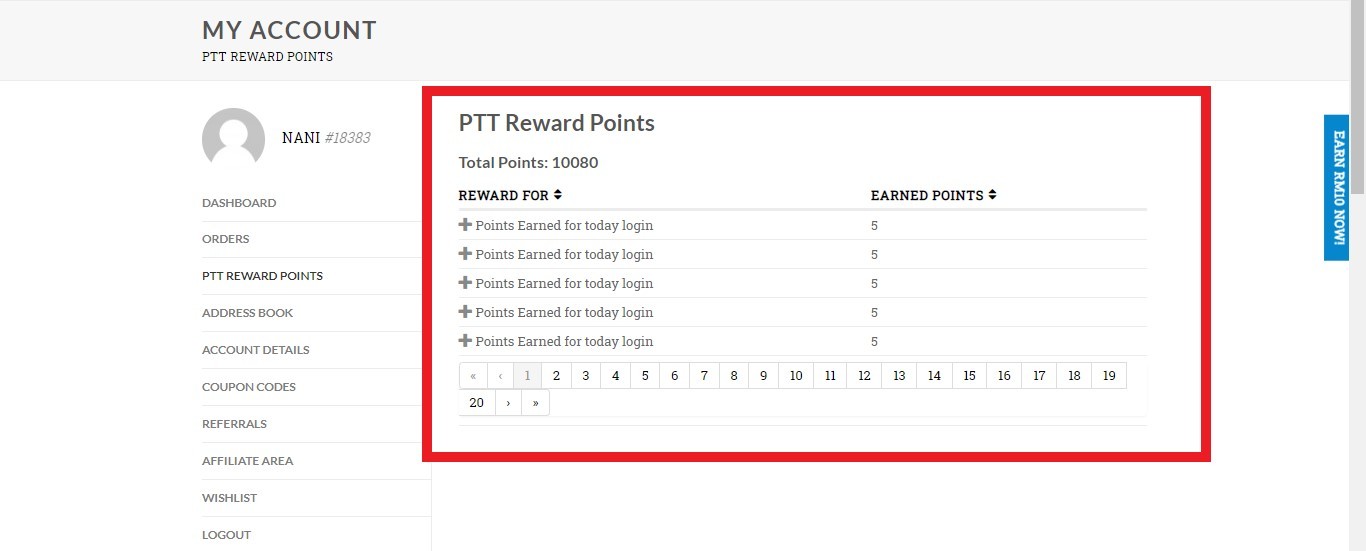 For every RM1 spent at PTT Outdoor, you will get 10 points!

To Redeem:
For every 1000 points, you can redeem RM1 off your item!